Heey-ho, nanny-oh
I violently failed National Novel Writing Month 2009. Surprise, surprise. There were dreams, but not progress. Dreams, but no results. Dreeeaams. How many thousand words is a dream worth? I only got so far as recording the first five minutes. How many hours and days and years can a dream be worth? How many moments and years contained in a dream. I am sorry, NaNoWriMo, I let you down, but I was lost in yer dream.
The remnants.
+++
I left him alone and gurgling in that room, easy blood pooled beneath and around him, and waterfalling over the side of the couch where I moved him. It would have been romantic to keep him on the spot on the floor where he fell after I wounded him, but I had to worry about appearances once help was summoned. I left him to do this, the necessary summoning, and aimlessly, artlessly paced the cloistered neighborhood streets of trees and houses too far separated from me by mile-long yellow-grassed lawns. I could not cross those expanses to knock upon some solid stranger's door. I'd lived here all my life and they were all strangers to me. I did not want to rush help anyway. I wanted to give him time to die first. I had to find someone else out of place in the cracked midnight sidewalks, and then the hysterical entreaties could begin. He must have time first, time to get so near the edge that, once I returned to his form, finally prone beyond repair or refusal before me, he would only have moments left, and the sight of my face and the shock of my touch, the last grip of fear and memory, would shove him off in my waiting arms.

"Green eyes. A pair of green eyes," I muttered under my breath as I haunted along the curb. Over and over. A pair of green eyes.
+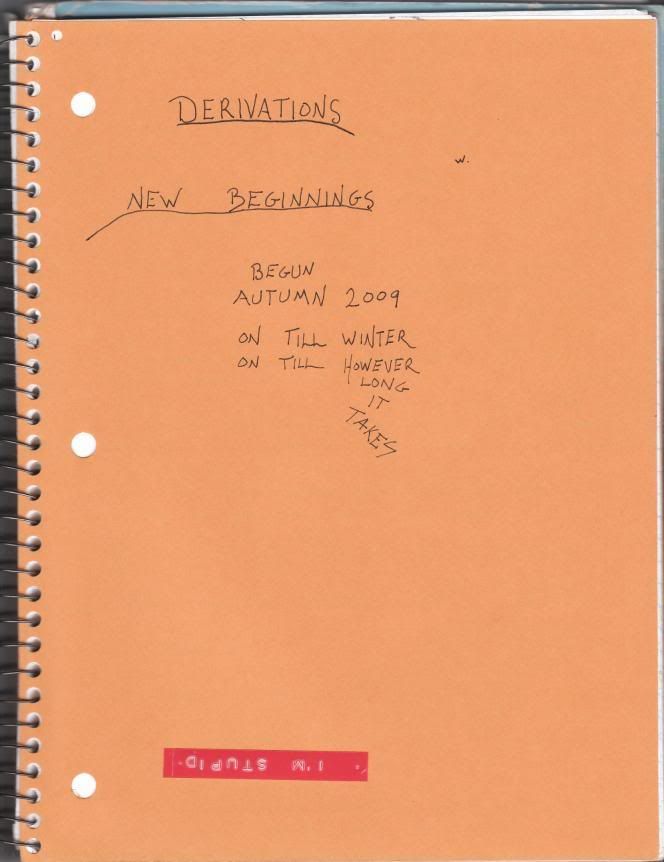 +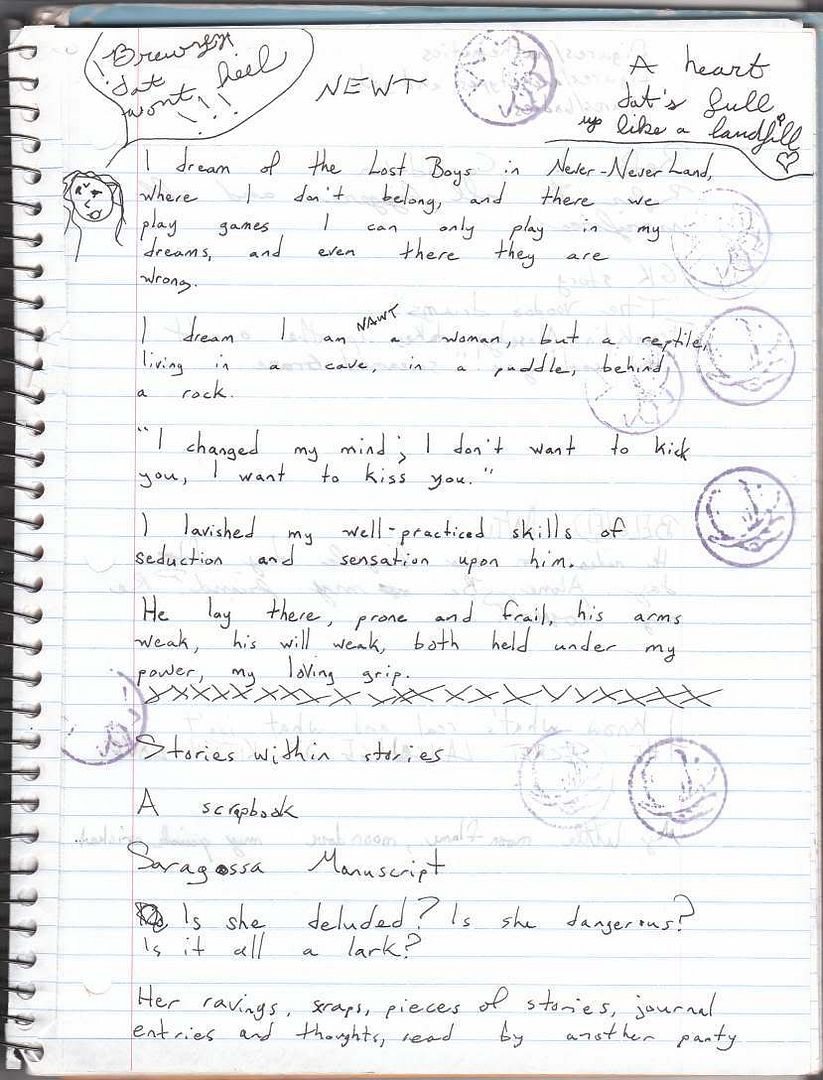 +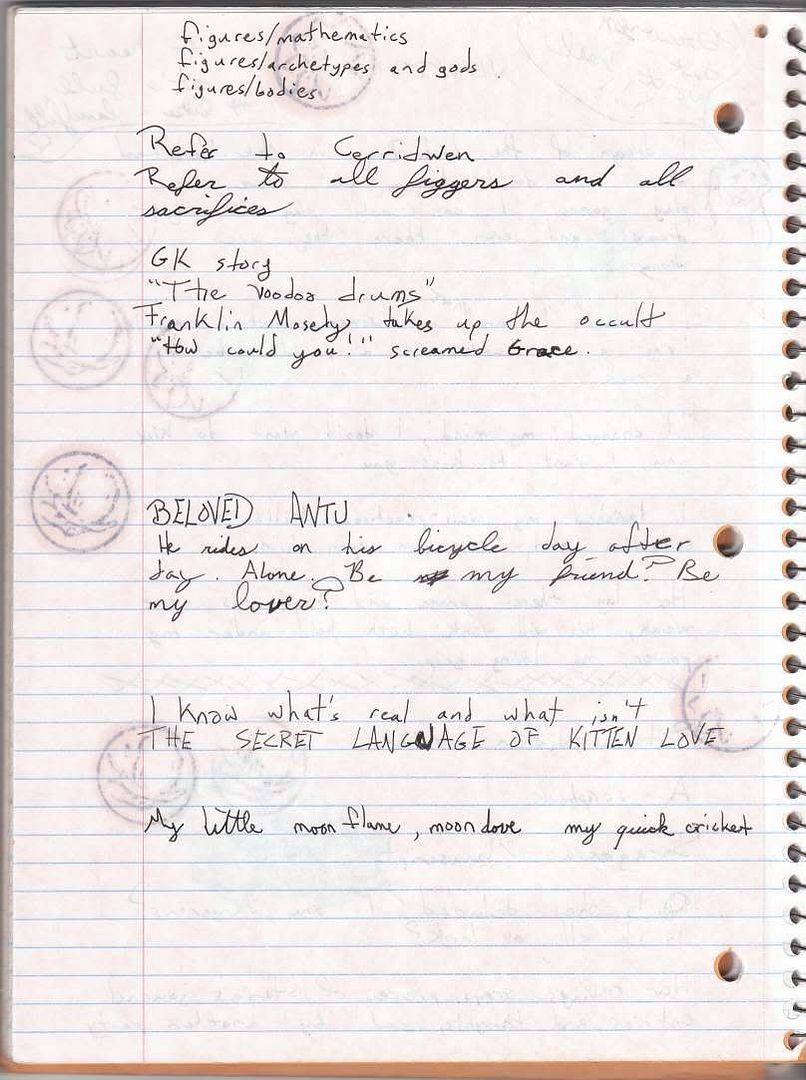 +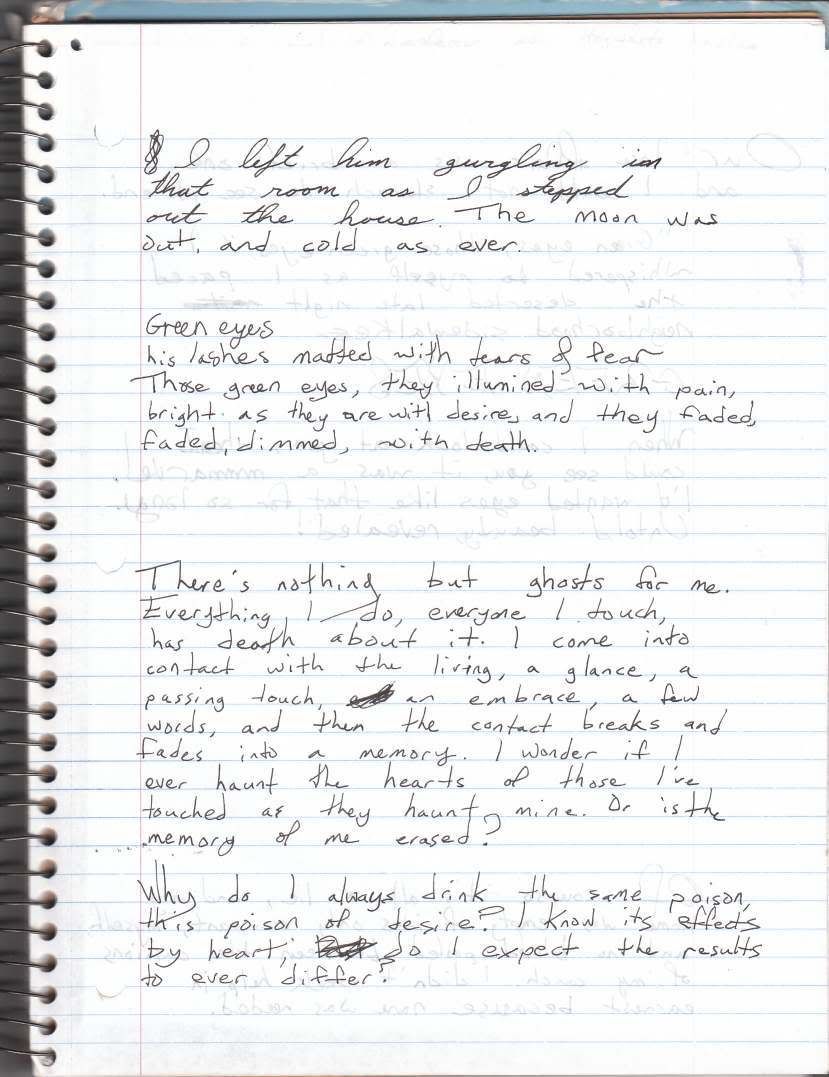 +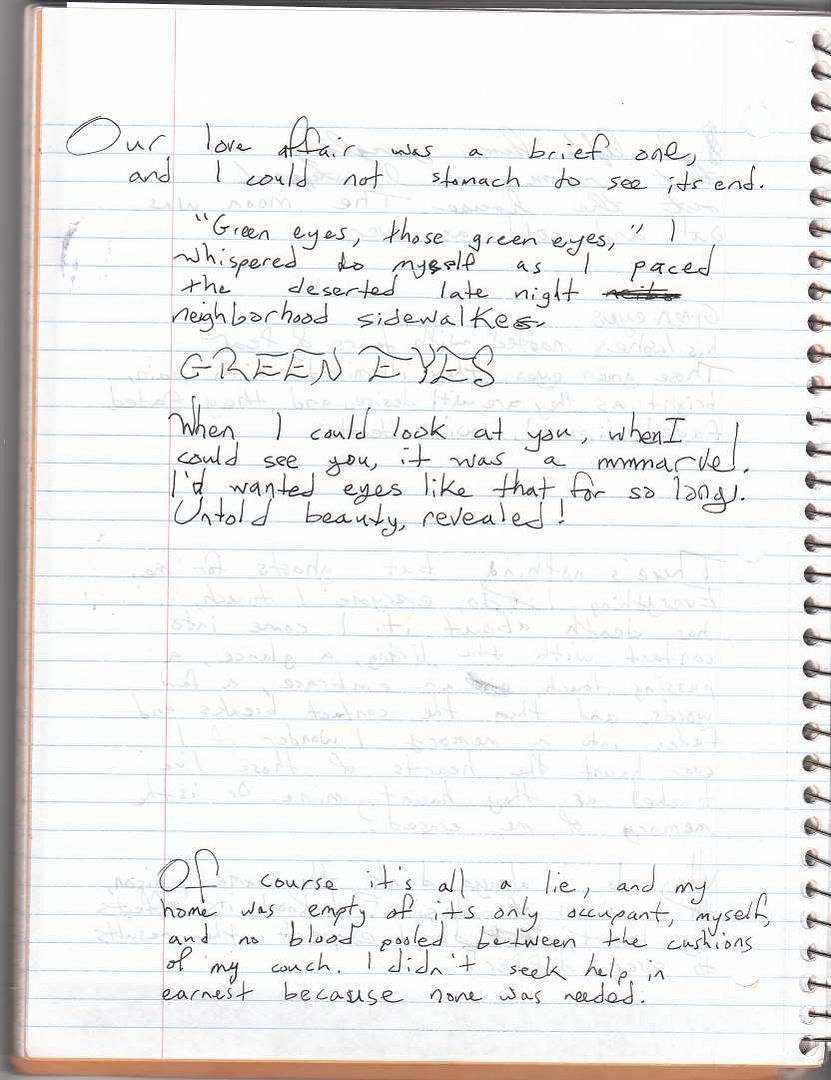 +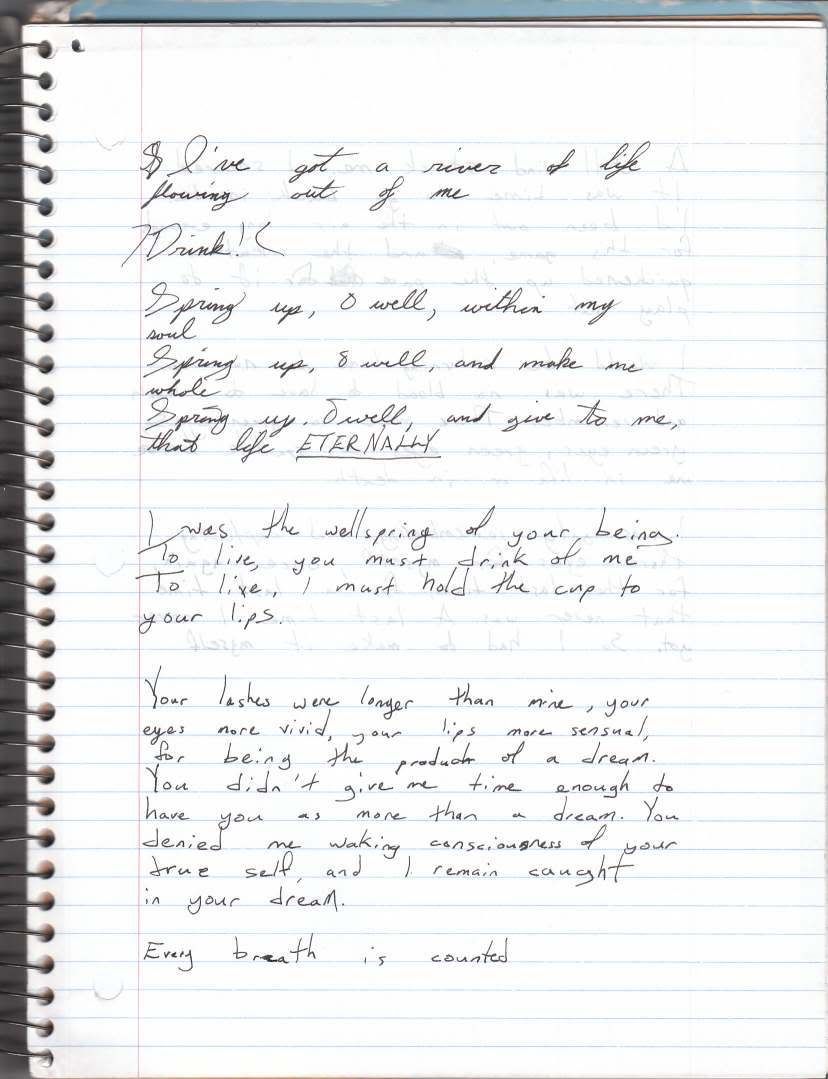 +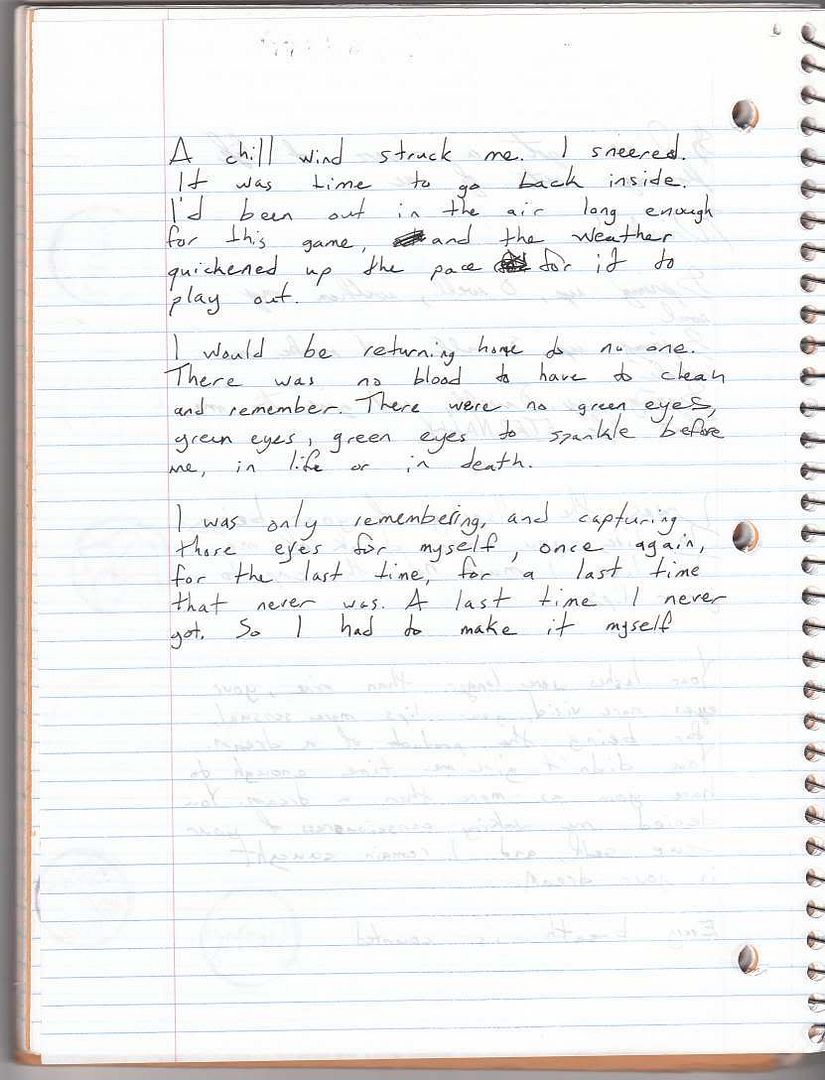 +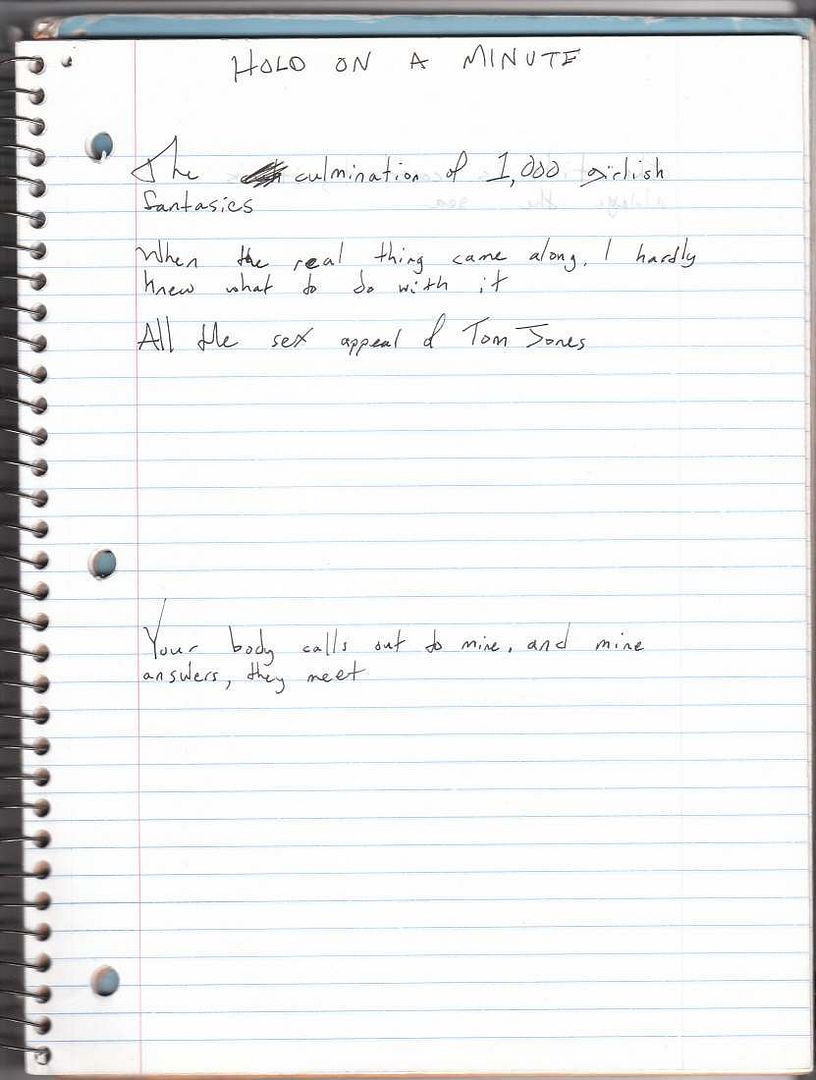 -+++-